Some kind words from our 300+ Richmond tennis players
(71,875 + nationwide)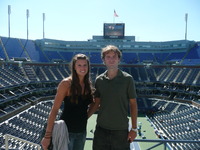 Member Since 05/22/11
The TNE site is very organized and the detailed information on the tennis courts in the area makes it easy to hook up with someone to play.
M. Jackson
TennisNorthEast
Member Since 03/23/12
The league is really attracting some good players! I have learned a lot about myself and my game. You are running an excellent organization and I will continue to spread the good word.
J. Morstein
TennisBaltimore